Ever hear about poker players Folding Aces Pre Flop. Pockets rockets! Bullets! American Airlines! Whatever you want to call them, there is no better starting hand in hold 'em than aces.
It is what everyone hopes to see when they look down at their cards. Heads-up, aces are about an 80 percent favorite to win against any two random cards. However, you only get dealt aces about 0.45 percent of the time (or 1 out of about 222 hands). Since aces are so rare, most people want to make the most of them. Some US Online Poker players choose to raise preflop no matter what position they are in.

Ignition Poker currently offering all US Online Poker Players a $2000 Signup bonus. If your in the USA and looking to play online poker please check out Ignition Poker.
Some Poker players would rather take a small pot than allow an opponent to sneak into the pot, and watch their aces lose a huge pot. Other players consider slow playing their aces. They dream of tricking their opponents and taking their entire stack of chips. Everyone has seen players on TV make this move, completely faking out their opponent and ultimately taking down a monster pot. A few players just limp in, trying to trap an opponent into giving away all their chips. After an opponent raises preflop or bets postflop, the aces can come over the top of their opponent and can ultimately take a huge pot. Buy when playing poker should you ever be Folding Aces Pre Flop
However, you would never consider folding aces preflop, right? You may. You also might think I'm just a bit crazy to even consider this move. After all we are talking aces — the best starting hand possible. Nonetheless, there is one specific time during satellite tournaments where it can make sense to fold aces preflop. During regular tournament play, I concede that it would be impractical to lay down aces preflop since you are guaranteed to be a huge favorite.
However, satellite tournaments are slightly different. Remember that in a satellite tournament, all of the winners receive the same exact prize, whether you finish as the chip leader or just barely survive the cut, holding onto only one chip. Let me illustrate such a situation. Early last year, I was trying to qualify for the WSOP $10,000 main event via a live satellite tournament. Play began with about 40 players.
Only the top three finishers would earn a seat into the main event. Throughout the satellite, I steadily increased my starting chip stack of 3,000 with selectively aggressive play. Here are a few significant hands that helped me build up my chip stack: (1) During Round 5, I raised in middle position with As-Js and was called by the button. After flopping Broadway (Kd-Qs-10c), I decided to slow play by checking. Fortunately, he fell right into the trap and pushed all-in, and of course, I called instantly. After he flipped over Qh-10h for two pair, the turn (7c) and river (Ac) did not help his hand, doubling me up and ending his night. (2) At the beginning of Round 8 (blinds 300 and 600, antes 100), I looked down to see Js-10s in the big blind.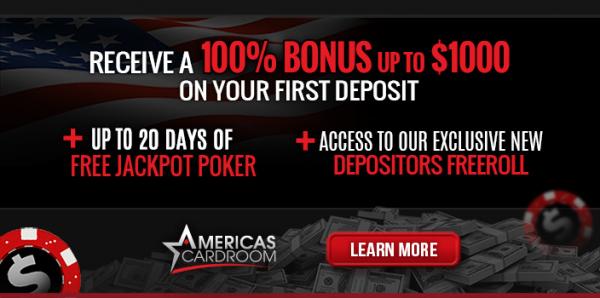 After the small blind called the bet, I checked my option to see a flop, which came 10h-8s-7c. After the small blind checked, I decided to bet my top pair with 1,500 chips. However, I was surprised when the small blind declared, "All-in." Having built a solid, tight image, the small blind had not made any bluff moves during the satellite. Therefore, I decided to lay down my top pair. Thankfully, I was correct in my decision as my opponent flashed me her 10d-8c for top two pair. Although I did not win this hand, it was a good laydown, allowing me to survive and conserve my chips for later. (3) At the end of Round 9 (blinds 400 and 800, antes 100), I caught Ah-Kd in early position and raised to 2,200. After everyone else folded, the big blind decided to call. The flop came Kh-10d-5h. After the big blind bet 3,200, I pushed all-in.
After a moment, the big blind decided to fold, resulting in me winning a fairly large pot. I may have been able to trap him, but I was slightly concerned about the potential flush and/or straight draws. About three and half hours into the satellite, I found myself sitting at the final table with slightly more than the average chip stack (13,800 chips). As play continued during Round 10 (blinds 600 and 1,200, antes 200), the poker gods decided to smile upon me.
During one stretch, I won 7 of 9 hands. After another 30 minutes, we were down to four players and I was the chip leader. With 114,000 in chips in play, I had 55,000 of them, the next player directly to my left had 45,000 and the other two were just holding on to try to capture the third seat. At this point, I basically could have folded every hand and still won a seat, because the short stack had barely enough chips to make it one time around the table. But the next hand wiped away that strategy. Near the end of Round 11 (blinds 800 and 1,600, antes 300), I was the small blind and looked down to see As-Ad. After the two short stacks folded, I raised the big blind (who was second in chips) to 4,500. Without hesitation, the big blind moved all-in. Instinctively, I called immediately. He flipped over Jc-Jd.
After the flop came Kc-9d-2h, the turn (Kh) and the river (10s) brought no help to him, and he walked away the bubble boy. At this moment, I had won my seat to the WSOP main event, instantly becoming a hero to the two short stacks. However, replaying the hand in my mind during my drive home, I realized I had clearly made a mistake. I should have mucked the aces. Tom McEvoy, the 1983 WSOP main event champion, would definitely agree. (Let's ignore the fact that the big blind should have mucked his jacks after I raised based on the following logic). In this instance, my aces were an 81 percent favorite over my opponent's jacks.
Normally, I would take those odds any day. But remember, I basically could have walked away from the table and been guaranteed a seat. So why risk losing almost all of my chips on an 81 percent shot? If this was a regular tournament, of course I would have played the aces. However, in this satellite scenario, all I had to do was finish in the top three — not necessarily take first place. Since I felt I definitely had more than an 81 percent chance of getting a seat at this point in the satellite, I should have mucked the aces.